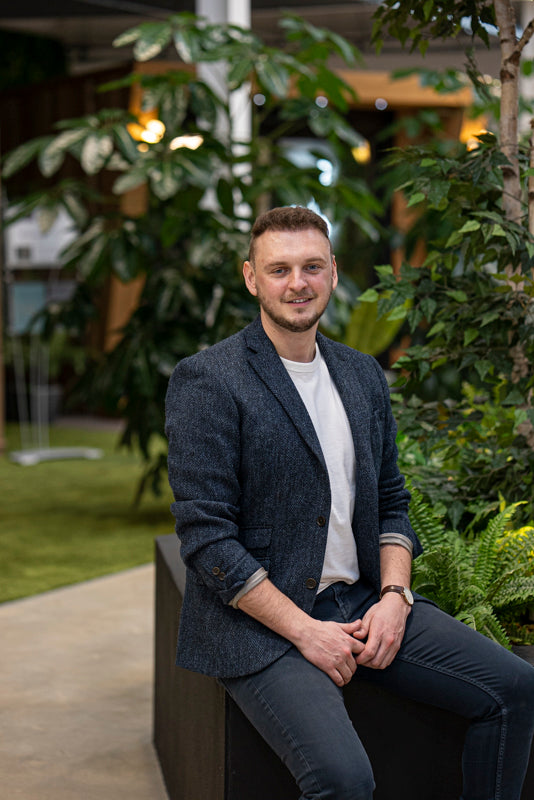 HI, I'M CARL
Creating BUG for Men has been driven by a passion to create a quality and relatable range of everyday makeup for everyday guys. No stereotypes, no stigma and no gimmicks. Just a simple solution to a common problem – men wanting to improve their appearance.
Over the past few years, we've been working with leading experts to create a range of men's makeup and cosmetics that's been exclusively designed for men. Down to even the tiniest detail, BUG for Men has kept true to its mission; from formulating skincare catered to the physiology of men's skin, to designing our modern, masculine and relatable brand and packaging. The journey has been amazing, and we've only really just begun! 
Something about me: I've been lucky enough to travel all over the world and experience many different cultures. But what travel has taught me is that nothing 'centres' you like home. For me, home is the Welsh countryside. You might notice that the colours and the atmosphere of the British countryside are reflected in our brand; strong and subtle in equal measure. Whenever I get the chance, I'm outside enjoying the fresh air and taking in the views.
From me and the entire BUG for Men team, we'd like to thank you for your support and we hope you love what we've created for you.
FOUNDER'S FAVORITES
Our founder, Carl Gough, is an advocate of men's skincare. When it comes to male grooming, he personally researches, tests, and tries every product in our line up to be sure we're bringing you the best out there.
Shop Carl's lastest favorites: